Search and Buy Aklak Air Flights with Alternative Airlines
Make a Booking and Find Some Amazing Deals
---
About Aklak Air
Aklak Air is a Canadian public charter airline offering both scheduled and charter services. The airline started under the joint venture between Inuvialuit Development Corporation and Kenn borek Air. Providing a safe, reliable and cost-effective airline service is the aim for the airline, which is capable of achieving with the 55 years of Arctic aviation experience from the founding members.
With the fleet of De Havilland DHC-6 Twin Otter, Beechcraft 1900, Beechcraft King Air 200 and McDonnell Douglas DC-3T, the airline operates regular or seasonal flights to Fort Mcpherson, Inuvik, Paulatuk, Sachs Harbour and Ulukhaktok. Inuvik Airport is the hub airport for the airline, operating most services out of this airport which is on the east of the city.
---
Destinations
As of August 2020, Aklak Air only operates domestic Canadian flights to different communities. Their scheduled services include Fort Mcpherson, Inuvik, Paulatuk, Sachs Harbour and Ulukhaktok.
Along with scheduled flights, the airline also provides charter and cargo flights for the communities.
| | | | | |
| --- | --- | --- | --- | --- |
| Fort Mcpherson | Inuvik | Paulatuk | Sachs Harbour | Ulukhaktok |
---
Baggage Allowance
Carry-On Baggage
Carry-on baggage can include cameras, laptop and accessories. However, ladies' purses, books, magazines and coat don't count as carry-on baggage. Additionally, dangerous goods are not allowed onboard or in the hold. Pets are only allowed onboard or as checked baggage if the airline approves it in advanced.
Checked Baggage
Each passenger is entitled to one 30kg baggage, please comply with the limit as the airline may not accept/charge for baggage exceeding the limit. Any passenger who wishes to carry more than 30kg can buy two tickets to receive 60kg of free baggage allowance. Otherwise, excess baggage can be purchased upon check-in, but the excess baggage would be transported depending if there is space in the hold.
---
Check-In Information
Check-In Online
Online check-in is not available for passengers.
Airport Check-In
As online check-in isn't available, passengers must check-in at the airport. Airport check-in counters close 30 minutes before departure and any passenger late for check-in would be considered as 'no show' and the seat would be transferred to any standby passengers.
At Alternative Airlines, we recommend passengers to arrive at the airport two hours before departure to avoid any unexpected delays. When passengers arrive at the airport, the airline's designated check-in area should be clearly marked at the airport information board and the check-in counters would have the airline logo on display. Passports or any valid photo identifications are required to verify travellers' identification upon check-in.
---
Frequent Flyer Programme
The airline does not offer a frequent flyer programme to its customers, which was founded in 1994.
---
Airline Alliance
The airline is not a member of any airline alliances.
---
Airline's Fleet
As of August 2020, the airline operates a fleet of De Havilland DHC-6 Twin Otter, Beechcraft 1900, Beechcraft King Air 200 and McDonnell Douglas DC-3T. These aircraft are reliable twin-engine turboprop aircraft suitable for short distances and capable of taking off or landing with a short runway.
---
Hub Airport
Inuvik Airport
Inuvik Airport (YEV) is in the east of Inuvik, Northwest Territories, Canada, which is 7.5 miles from the centre of Inuvik. The airport handles general aviation as well as commercial aviation with a single runway. The asphalt runway at the airport can handle aircraft as big as a Boeing 737-300.
Airlines that are operating to and from Inuvik Airport includes Aklak Air, North-Wright Airways, Air North and Canadian North.
---
Alternative Airlines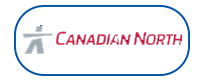 ---