Keep reading and hearing people going on about 'revenge travel'? What is it? How will it impact travel? And when will revenge travel 'start'?
If you're looking to travel, you can use our site to buy flights to anywhere in the world, with more than 600 airlines to choose from and 40+ ways to pay. Want to fly now and pay later? We have lots of flexible payment options that let you buy your flights now and pay them back over time.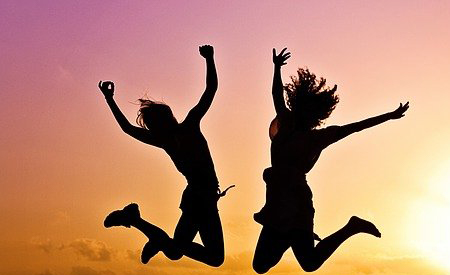 ---
What is Revenge Travel?
Revenge Travel is a term coined in the US that refers to getting back to travelling after a year of lockdowns and COVID restrictions have prevented people from travel.
The 'revenge' part of the term comes from all the frustration that travelers have had over the last year after not being able to take a well-deserved trip. Many people have had vacations and breaks to see loved-ones cancelled due to the pandemic and once restrictions are lifted, they'll be able to make up for lost-time. People can get their 'revenge' on COVID by doing something they love and have been deprived of - travel.
It's expected that once all travel restrictions are lifted, there'll be a massive boom for travel, vacations and breaks.
---
Do People Want to Travel Right Now?
Yes, a lot of people want to travel now and are desperate for a vacation. Many people love travelling and look forward to their annual break to go away, see new places and relax. So, you can imagine how much those people are longing for it now.
However, there are also people that are understandably cautious about travelling during the pandemic. These people are more than happy to wait for when restrictions are fully lifted and they feel comfortable and safe going into other countries and destinations.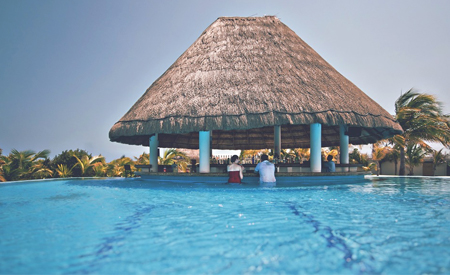 ---
Can we Travel in 2021?
Yes, we can travel in 2021. By the end of the year, it's hopeful that most travel restrictions for international travel will be lifted.
Right now, where and when you can travel will depend on where you're flying between, as well as whether you've had a vaccine and how far along the country you're visiting is with their vaccine rollout.
If you're from the US, you can visit the CDC's advice on both domestic and international travel.
---
What Will Revenge Travel Look Like After COVID?
Revenge travel will either go one of two ways after COVID.
1) A slow but steady return of travel bookings as different areas of the world list travel restrictions at different times
2) A massive influx and increase of travel worldwide as tourist hotspots re-open at a similar time worldwide
It might feel different depending on where in the world you live. For example, if you live in Europe and most of Europe opens up before the rest of the world, it may feel like revenge travel is in full-swing. When, in reality, most of the world will still be tied-down by restrictions.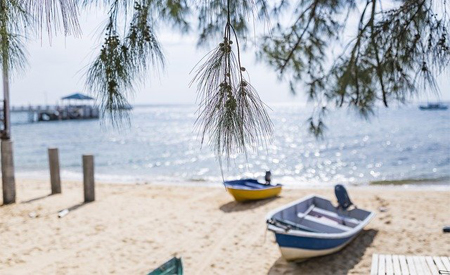 ---
Should I Revenge Travel?
If you love travel, then we don't need to tell you whether you should or shouldn't revenge travel. The chances are, you'd have already started making your vacation plans!
However, as exciting as the prospect of comeback trip is, there are still many travel bans across the world. We don't recommend travelling to anywhere that puts you at risk of contracting COVID-19 and you should always follow your local government rules and advice.
---
When Will Revenge Travel Start?
You could argue that revenge travel has already started! In some countries like the United States and Australia, travelers are satisfying their travel itch by taking domestic vacations to destinations within their own country where restrictions aren't in place.
In fact, reports have shown in the United States, short-term vacation rentals have increased by 24% when compared to 2019.
On top of that, trips to reunite with families have also increased by 17% when comparing the 21/22 peak holiday period with 19/20 peak holiday period.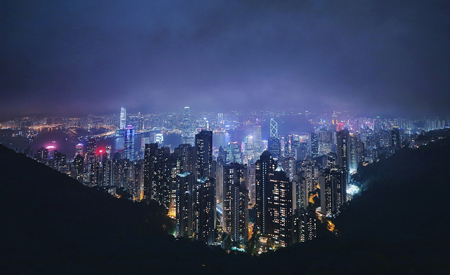 ---
How can you Help me to Plan my Revenge Trip?
At Alternative Airlines, we sell flights from more than 600 airline all across the world. So, whenever you're ready to set out on your revenge trip, you'll be able to find a flight on our site no matter where in the world you choose.
With job cuts and redundancies, we understand that the last year has been difficult financially for some people. Or, maybe you've been working throughout the pandemic but you — understandably — want your return to travel to be a big one. When buying flights with Alternative Airlines, you can choose one of our buy now pay later payment options to help you pay off the cost of your flight. With buy now pay later, you can spread the cost of your flights over time to make flying more affordable and easier to fit within your budget!