Buy Qatar Airways Multi City Flights Why Alternative Airlines?
People really love booking with us
Don't just take our word for it, join countless others and discover why we have become the preferred choice for travellers globally.
Search and Book Multi City Flights With Qatar Airways
Qatar Airways is the national flag carrier of Qatar. The airline flies to more than 150 international destinations around the world, including across Africa, Asia, Europe, the Americas and Oceania, from its base at Hamad International Airport in Doha. The airline flies one of the youngest, state-of-the-art and most sustainable fleets that you'll find in the sky. Having won numerous international aviation awards over the years, if you fly with Qatar you can expect a premium and enjoyable onboard experience. 

Are you planning a trip to Qatar soon? The peninsular country isn't large and it's easy to drive between all major cities within a couple of hours. However, there are many incredible cities also worth seeing outside of Qatar in neighbouring countries in the Middle East. Whether you want to fly to Doha and then on to Dubai, Abu Dhabi, Istanbul, Jerusalem or elsewhere if you're booking multi-city flights we can help. 

Here at Alternative Airlines, we've developed a multi-city flight tool to help you search, book and easily manage all of your multi-city flights in one place. Use this guide to find out more about using our multi-city flight tool.

Use our search form to find and book multi-city flights with Qatar Airways.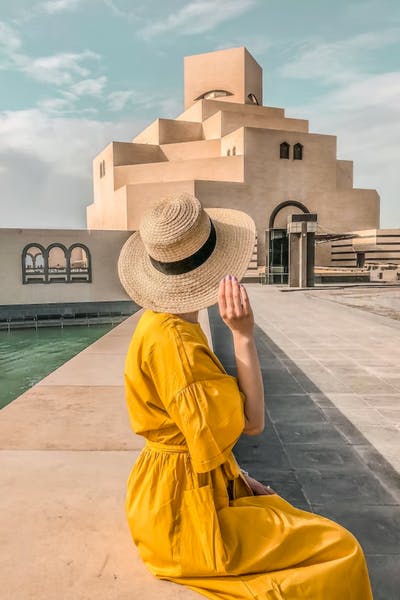 Ready to begin?
How to Book Multi-City Flights with Qatar Airways
What are Multi-City Flights?
When your journey includes visiting two or more cities you can book all of your flights together under one itinerary. This is known as booking multi-city flights, or multi-stop flights. For example, you may fly to Doha, in Qatar, then fly onwards to another city in a neighbouring Middle Eastern country, such as Abu Dhabi, Istanbul Jerusalem, or elsewhere. 

So, how do multi-city flights compare to connecting flights? Well, when you book a connecting flight, the connections are usually short, a couple of hours for an overnight stay. And you don't usually get to choose where your connection will be made. Alternatively, when you book multi-city flights, each stop is a destination in itself and you may stay there for a few days, or even a week to two, before heading onwards to your next destination.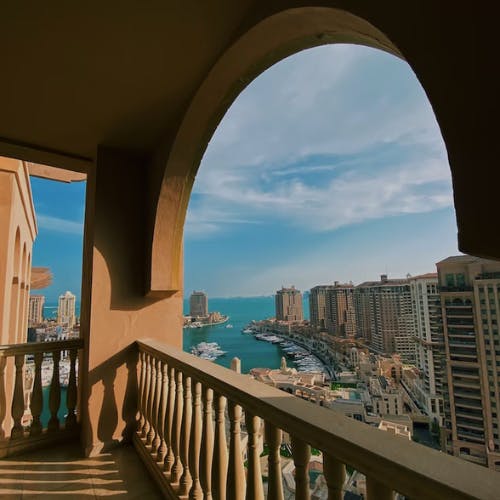 Why Book Multi-City Flights within Qatar Airways?
Qatar is a popular, premium airline, having won many prestigious awards for its onboard experience. If you're booking a multi-city tour of Qatar and/or other countries, whether these are also within the Middle East or further afield, you can guarantee that you'll fly comfortably if you book all your flights with Qatar Airways. 

Popular Multi-City Stops with Qatar Airways
USA ✈ Doha, Qatar ✈ Dubai, United Arab Emirates 
UK ✈ Doha, Qatar ✈ Abu Dhabi, United Arab Emirates
UK ✈ Doha, Qatar ✈ Muscat, Oman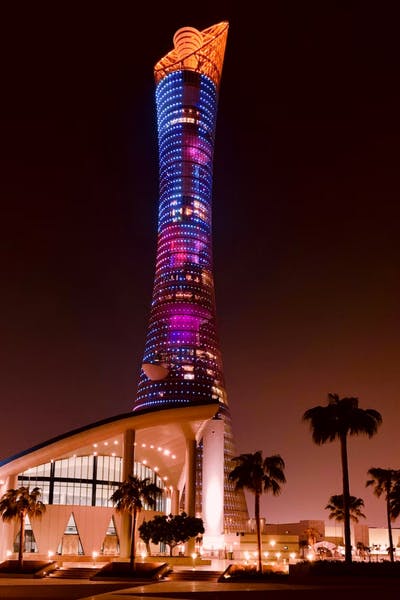 Multi-City Flights with Qatar Airways FAQs
Does Qatar offer international multi-city flights?
How can I book Qatar Airways multi-city flights?
Can I pay for multi-city Qatar Airways flights in instalments?