Airlines will always try to sit children with their parents (subject to check-in)
Some airlines will allow travel for unaccompanied minors. Please email us to check.
The fare is based on the child's age on the date of travel.
More detailed information can be found here Traveling with children
Most airlines will let infants travel with their parent(s) for free. However some airlines will charge up to 10% of the adult ticket price. Click on 'Price Breakdown' to find out more.
If you are pregnant, but due before the flight departure date, please contact us once your baby is born and has a name. We can then add him/her to your ticket.
Infants will not be given a seat. The airlines expect parents to travel with them on their lap.
Airlines regard infants as being under 24 months old.
The fare is based on the child's age on the date of travel.
More detailed information can be found here Traveling with children
Night Flights
Cancellation Protection
Protects
Trusted Choice
65,000 happy customers
Rated 4.5 Stars. Based on 3,581 service ratings over the past year
Dedicated customer service team on hand to help
Secure payments
Cancellation Protection
Protects
Trusted Choice
65,000 happy customers
Rated 4.5 Stars. Based on 3,581 service ratings over the past year
Dedicated customer service team on hand to help
Secure payments


Night Flight Tickets
Use our evening flight filter to search for your next night flight with us at Alternative Airlines. We offer tickets from over 600 airlines globally and there must be a flight suitable for you!
What are
Night Flights?
A night flight is a flight that departs from 10 p.m. (22:00) onwards. Night flights are perfect for travellers who wish to get some rest on the flight as the flight departure time matching most people's sleeping pattern. Depending on the destination, night flights don't always arrive at the arrival airport in the morning. It is, therefore, different from a red-eye flight.
Find night flights on Alternative Airlines by using our search form at the top of the page. We have a filter to show you all the night flight we could offer from over 600 airlines and you can also find the best day to fly using our best fare finder on our search result!
Start searching for your next night flight using our search form on the top of the page.
How to book

night flights?
Finding your next night flight only takes a click of a button. Follow the step-by-step guide below to get started!
STEP
1
Fill out the details on the search form to start browsing for your next trip. Put in the departing the arriving airport, the travel dates, cabin class and the number of passengers, then press search flight.
Remember to choose whether you wish to travel on a single, return or a multi-city flight too.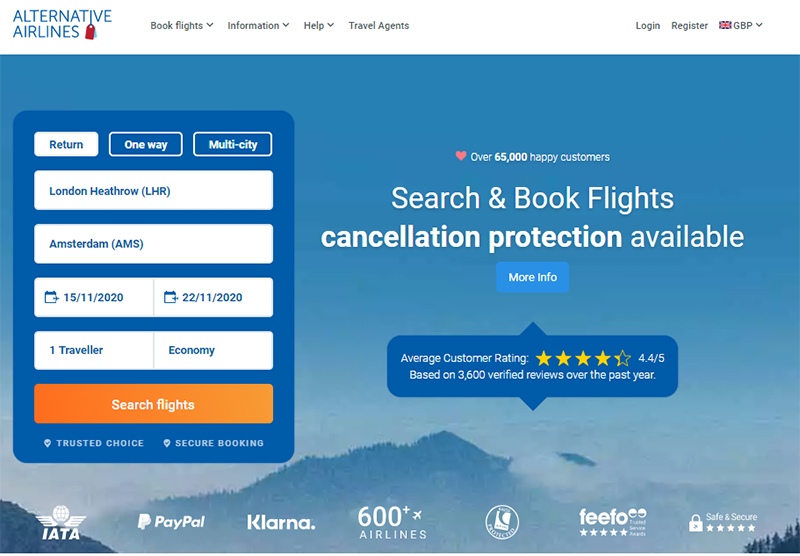 STEP
2
All flights will be displayed on the page when the search finished. The box on the left are filters, where you will see 'Departure Times' when you scroll down.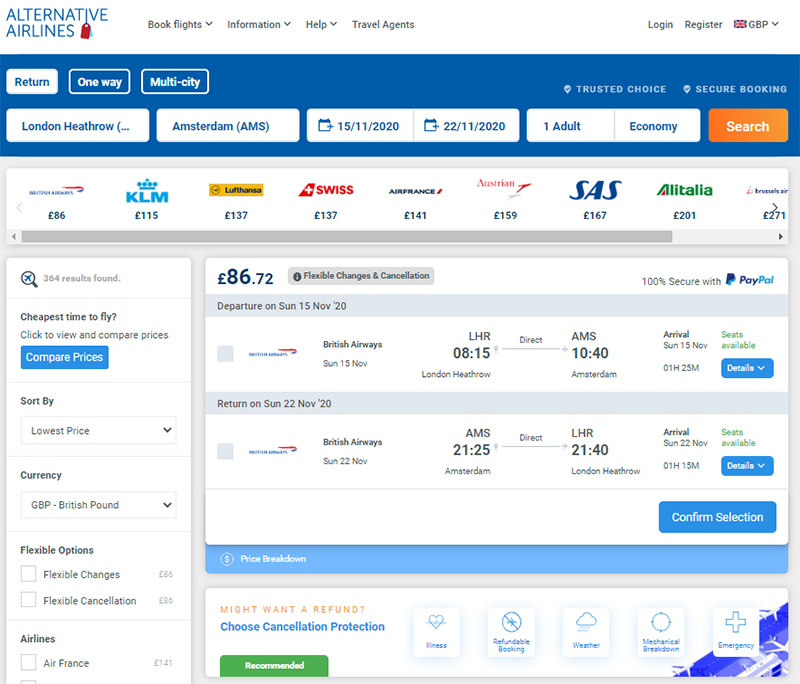 STEP
3
Once you've scrolled down to 'Departure Times', select 'Evening (18:00-24:00) for night flights.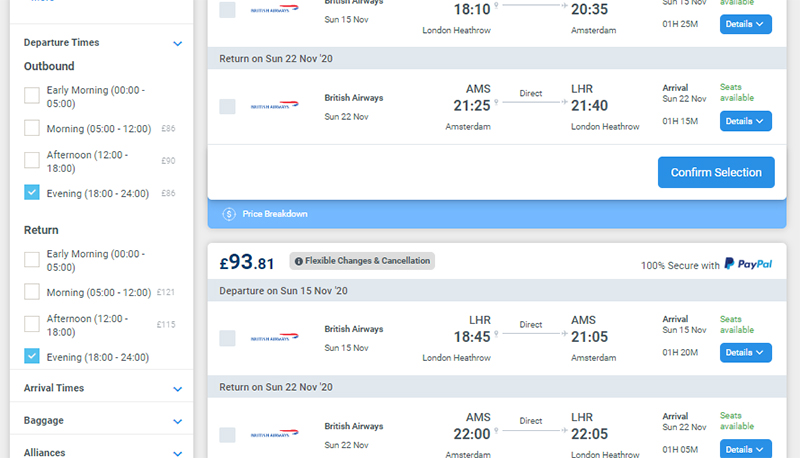 STEP
4
Once that's done, the search results will only show evening flights. Select your flight to proceed with the booking.
If you are unsure how to proceed with the booking, please check out our 'step-by-step' guide on how to book a flight.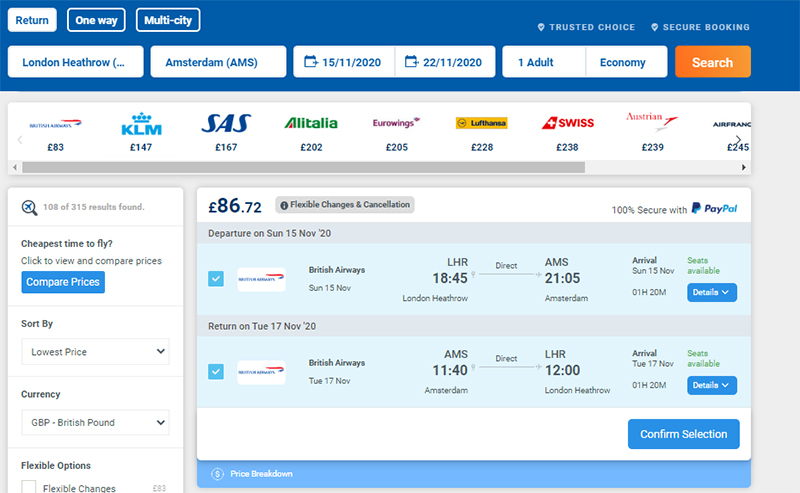 Hope To Cope With Night Flights


Tips
Comfortable Clothing
If you wish to take a nap on the flight, making yourself warm and comfy on the flight is essential for a good rest. Space is often restrained when you are sitting in Economy Class, so making yourself comfy is important. Loose clothing is the most suitable for flying, this could be jeans, shorts or t-shirts. The important, however, is to wear whatever you feel comfortable with.
Bring A Few Accessaries
The aircraft cabin is often noisy and sometimes bright from the reading lights. Sometimes airlines would provide an amenity kit to passengers, but not all do. So bringing your own will ensure you have something when you needed. Things like eye masks, earplugs, blanket, socks or a neck pillow are appropriate and potentially make a difference.
Prebook Your Seat
Seating on the window seat always means that you are less likely to be disturbed, as sitting on the middle seat or aisle seat may have to give way to your fellow passengers. At Alternative Airlines, you can pre-book your seat during the booking process. You can also check out our blog on 'Top 6 Reasons To Pre-Book Seats' to find out more.
Night Flight


FAQs
Are night flights safe?
Yes, they are safe! Pilots are trained to fly at night and rely on their instruments when in the cloud or when visibility is low. All commercial aircraft has radar systems and advanced navigation systems to guide the plane and notify pilots of any hazards ahead. In order to maintain their license, pilots are required to fly a certain amount of night hours too.
Are night flights smoother?
Night flights are usually smoother and passengers often experience less turbulence compared to a day flight. Evening and early mornings are usually less windy, which means turbulence is less likely to occur and the chance of thunderstorm would reduce.
Are night flights less crowded?
Usually, night flights are less crowded as it is late at night and curfews of the airport apply. Most of the short-haul flights would have stopped as fewer people travel on short-haul at night compared to long-haul / red-eye flights.