Airlines will always try to sit children with their parents (subject to check-in)
Some airlines will allow travel for unaccompanied minors. Please email us to check.
The fare is based on the child's age on the date of travel.
More detailed information can be found here Traveling with children
Most airlines will let infants travel with their parent(s) for free. However some airlines will charge up to 10% of the adult ticket price. Click on 'Price Breakdown' to find out more.
If you are pregnant, but due before the flight departure date, please contact us once your baby is born and has a name. We can then add him/her to your ticket.
Infants will not be given a seat. The airlines expect parents to travel with them on their lap.
Airlines regard infants as being under 24 months old.
The fare is based on the child's age on the date of travel.
More detailed information can be found here Traveling with children
Flying With Cancer
Cancellation Protection
Protects
Trusted Choice
65,000 happy customers
Rated 4.5 Stars. Based on 3,581 service ratings over the past year
Dedicated customer service team on hand to help
Secure payments
Cancellation Protection
Protects
Trusted Choice
65,000 happy customers
Rated 4.5 Stars. Based on 3,581 service ratings over the past year
Dedicated customer service team on hand to help
Secure payments
Flying with Cancer
Flying with cancer can often have significant benefits, and pleasure trips are often encouraged by many oncologists.
Sometimes, a person fighting cancer may need to fly to the cancer center where they will be treated.
Most people who have active cancer can travel without any problem.
However, it is important to know when it is crucial to seek medical advice.
Careful planning and preparation can help to ensure your travel is as safe and stress-free as possible.
Our guide explains when it is crucial to seek professional medical advice, and offers some tips, considerations and cautions to help you with your travel planning.
When not to travel
There are times when it's advised not to travel. Because of changes in pressure or the amount of oxygen in the cabin of the plane, you might not be able to fly if you have had certain treatments.
It is important for anyone with cancer, or who has recently had cancer, to talk to their oncologist. It is recommended that you sign off on your planned trip before you book tickets or make reservations.
If you have or have recently had cancer, it is recommended to check with your doctor that you can fly. Ask your doctor if you have concerns about your fitness for flying.
Some cancer patients⁠—such as patients who have had lung-related problems or recent surgery⁠—might put themselves at risk of complications if they fly. Your doctor can contact the Civil Aviation Authority for advice. You might also need to contact the airline you plan on flying with.
Your doctor may advise you not to fly if you meet the following conditions:
1. If you have had a bone marrow or stem cell transplant in the last 6 to 12 months. Doctors tend to advise against travelling abroad during the first 6 months after a bone marrow or stem cell transplant. Patents usually need to have regular check ups and might need blood transfusions during this time
2. If you have a low level of platelets or a low level of red blood cells in your blood. Platelets are blood cells that help your blood to clot, and cancer treatment can lower this count. Your doctor might advise against flying if this is the case
3. If you have problems with your ears or sinuses
4. If you get breathless after light exercise, such as walking up a flight of stairs
Flying during chemotherapy treatment
If you are undergoing chemotherapy treatment, the best time to travel will depend on the regimen you are on, as well as other factors such as the side effects you might be experiencing. The chemotherapy nadir (when blood counts are at their lowest) will usually occur 10-14 days after an infusion, so your oncologist may recommend travel either earlier or later. During high dose chemotherapy, such as the treatment for some leukemias, air travel might be discouraged for the duration of treatment.
Flying after cancer surgery
Doctor's will, in general, support you if you want to fly once you are able to get back to normal day to day activities. However, you should always check with your doctor if you have recently had surgery.
If you have recently undergone bowel, chest or brain surgery, it is unlikely your doctor will support you if you want to fly. This is because you might have air trapped in your body, which can expand and increase pressure inside your body. It is usually save to fly 7 to 10 days after surgery, after the air has been re-absorbed.
If you have recently undergone an eye procedure as a result of cancer surgery, you may need to wait 2 to 6 weeks before flying. Speak to your doctor for more information.
For more information, check out our guide to flying after surgery
Getting Medical Clearance to Fly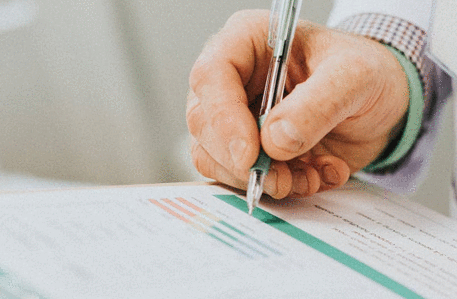 Ask your doctor to write an official letter explaining your condition, treatment regimen, and medications; remember to always keep it with you during travel. This will be particularly important if you have an IV port or other internal device, as documents will be needed to show during security screening. Depending on the airport/airline, you may need a note from your doctor if you require syringes for medication or portable oxygen tanks, in order to be allowed to board a plane.
For certain airlines, sometimes a note from your doctor may not be enough. To make sure you aren't delayed or unable to travel, check with the airline about specific requirements they have regarding health, mobility, oxygen, and medical devices. Some airlines require specific medical clearance cards or signed forms. You can download and print these forms from the airline's website, and they often have to be completed and submitted a few days before your scheduled flight. Sometimes these forms require information provided by your doctor, so planning is key.
Top Tip: You may want to book early to ensure you get a seat with additional leg room or one on an aisle for frequent trips to the lavatory. You need to contact your airline before your trip if you'll need help with your luggage or getting around the airport.
Important Considerations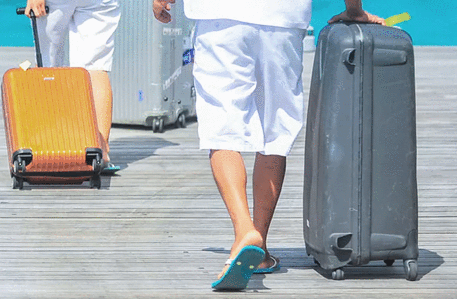 Vaccinations
When travelling to many parts of the world, vaccinations are important as they reduce your chance of getting particular infections. You may not be able to have the recommended vaccinations if you have had a particular type of cancer or treatment. This can affect where you are able to go on holiday. It is important to get advice from your cancer doctor about vaccinations.
Blood Clots
Having cancer will increase your risk of a blood clot, often called a deep vein thrombosis or DVT. This is particularly true for certain cancers, such as stomach, lung, and bowel cancer, and some treatments, such as hormonal therapy for breast cancer. Any form of travel, but particularly flying, also increases the risk of developing a blood clot. The risk is increased if you sit for a long period of time; this could happen on a long-distance flight. Before you travel, ask your doctor about your risk of a blood clot. They can advise you on precautions you should take, such as wearing compression stocking and booking an aisle seat so that you can easily stretch.
Flying with Medication
There are a huge variety of medications for cancer; some medications are to treat the cancer itself, and others alleviate the symptoms. Some of these medications will be subject to extra legislation, known as 'controlled drugs'. Strong painkillers, such as diamorphine and other opiate-based painkillers, are classed as controlled drugs, and so you may need to take proof of your prescription and your condition to the airport with you.
Controlled drugs should be carried in your hand luggage. These should be carried in their original packaging, as prescribed by your doctor, alongside your doctor's letter. You should also carry any liquid medications in your hand luggage.
Drug approval varies among countries; your particular medication may not be available where you are travelling. Make sure that your medication is legal in the countries you are visiting. Narcotics may be illegal or restricted, for example, codeine is illegal in Greece and Hong Kong. If travelling abroad, check out the laws before you travel.
For more information, check out our full guide on flying with medications.
Flying with Oxygen
Researchers have developed a pre-flight algorithm that can be used by your doctor to help predict whether or not you may need in-flight oxygen. Airlines differ in their regulations, so it is therefore crucial to check with your airline before you fly, as you may need to purchase or rent an approved oxygen device or receive a doctor's statement.
FAQs
Can an airline stop me from flying?
Simply having cancer is not enough to stop you from flying. However, it does mean you might need to do a bit more planning and preparation beforehand to ensure smooth boarding and risk-free flight.
Members of the cabin crew are required to notify the captain if they see any indication that a passenger may be seriously; it is therefore crucial to follow an airline's procedure—you might need to apply for a Fit to Fly certificate, for example—and notify them of your condition before flying if you are worried that you may come across as ill. According to the World Health Organisation, a Captain can refuse a passenger's boarding, the decision being based on whether the passenger is "fit to travel".
Most airlines follow the recommendations made in the International Air Transport Association's Medical Manual and Aerospace Medical Association's Medical Guidelines for Airline Travel. The manual states: "Medical clearance is required by the airline's medical department if the passenger…has a medical condition which may be adversely affected by the flight environment." Importantly, the IATA Medical Manual considers a doctor's opinion to be only advisory. This is because not all doctors are familiar with the medical effects flying. Each airline has its own medical department, which has the final say over which passengers are medically able to fly safely.
Can I still get travel insurance if I have cancer?
It is an absolute must to have specialist travel insurance if you have an unpredictable condition such as cancer. Without insurance, you may be liable to pay the cost of any emergency treatment you may need while away, and these costs can be high, especially in destinations including the USA, Canada and China. It can be hard to find a standard travel insurance company who will cover you if you are undergoing treatment for cancer. However, there are specialist insurance providers that will cover you.
Top Tip: Read your Insurance Policy for full details of the terms and conditions and familiarise yourself with any exclusions that might apply.
Macmillan Cancer Support has created a
blog about travel insurance
, which includes recommendations from the public. On the
Cancer Research UK
website you will also find a list of specialist insurers that offer travel insurance to people with cancer.