Use our Calendar to Find & Book Cheap Flights
At Alternative Airlines, we want to make the booking experience quick, simple and helpful. That's why we are proud to offer our money-saving calendar which helps show you which days are cheapest that month. When booking your next flight use the calendar to see which days may be the cheapest. This is great if you are flexible with your booking and don't have to travel on specific days.
Use our flight search tool at the top of the page and tell us where you are flying to and from where as well as the passengers and travel class. We'll be able to analyse this and see when its most expensive and when is cheapest when you come to select your dates. Follow our handy guide on how to do so below and get yourself a cheap flight today!
---
Cheapest Fare Calendar Finder Guide
Use our guide below and see how you can use our calendar to find a cheap flight.
STEP 1
Firstly, head to the flight search tool at the top of this page to begin. Fill in the required boxes including if it is a return, one-way or multi-city as well as your departure and arrival cities and passenger and travel class.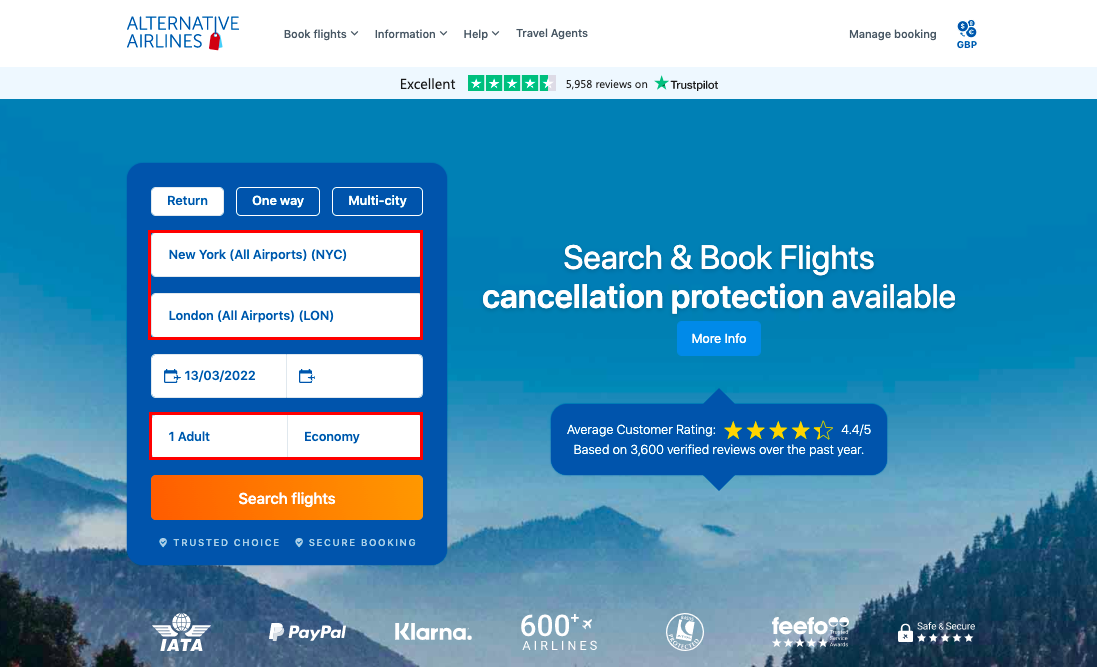 STEP 2
Now you have given us some basic information about your travel plans our systems will be able to check prices for this route and travel class even before you set your dates. Click the dates section and our calendar will then be displayed. Head to the months of travel you would like to fly in.
You'll notice dates are shaded in either yellow, green or red. We haven't just coloured them to make them look nice but these help you find the best days to travel. If the date you intend on flying is red then this will likely be one of the more expensive days. Anything in green will be the cheapest!
Having some flexibility on your dates of travel can be great to help you find a cheap flight!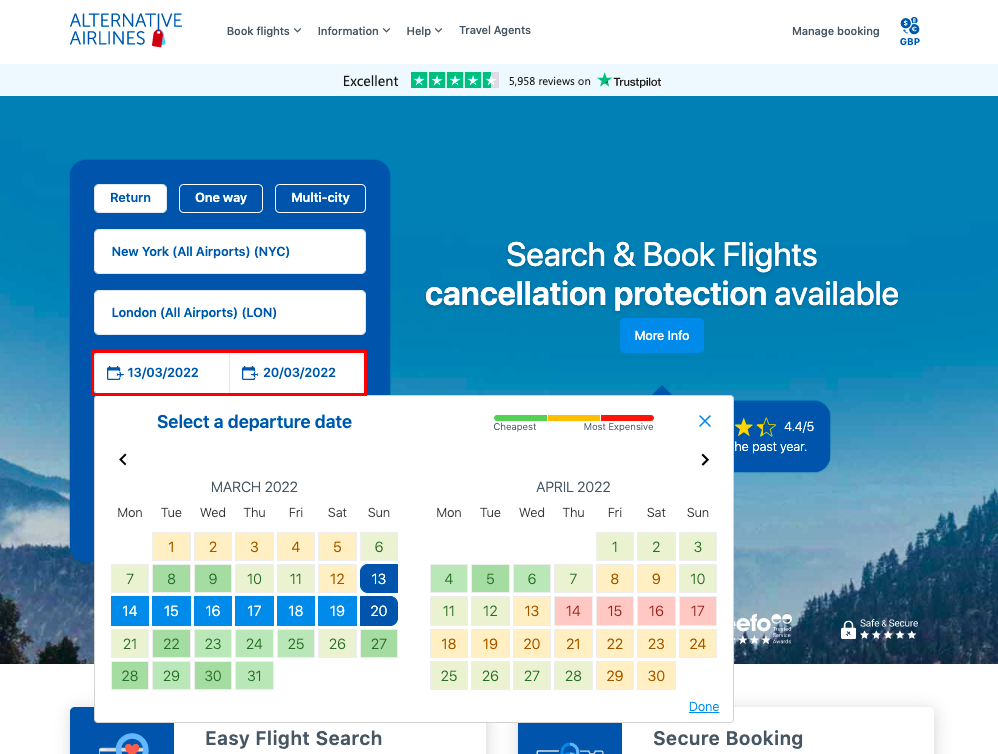 STEP 3
Not happy with the results and want to change your dates? No problem. Even once the results are shown you can change the dates and still see our handy colour coded calendar.