Flying with Golf Equipment Why Alternative Airlines?
People really love booking with us
Don't just take our word for it, join countless others and discover why we have become the preferred choice for travellers globally.
Book Flights and Add Golf Equipment
Are you looking to book flights and add golf equipment to your booking? Well, you can do so through Alternative Airlines. Booking flights and adding golf equipment to your booking is really easy! Just follow the easy step-by-guide that shows you exactly how to add Golf Equipment to your booking.

Please note that at this moment in time, you cannot add golf equipment to your booking through our booking site. Alternative Airlines is working hard for you to be able to add Golf Equipment to your booking.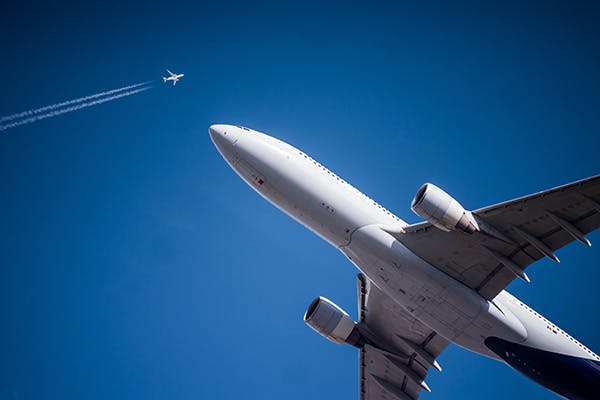 Travelling with Golf Equipment Tips
To prepare yourself for the day you travel with your Golf clubs, you'll want to ensure that you purchase a high-quality travel bag to protect your golf equipment. Here are some tips for travelling with golf equipment.
Direct Flight
When flying with golf equipment we recommend that you buy a non-stop flight in order to reduce the damage to your golf equipment as your equipment will need to be transported onto another aircraft.
High-Quality Travel Bag
If you're planning on taking your golf equipment with you, we advise that you invest in a high-quality travel bag. Special travel bags for golf equipment are perfect for organising all your golf equipment and protecting them from getting damaged.
Personalised baggage
As well as investing in a travel bag for transporting your golf equipment, don't forget to label your baggage in case it goes missing. This will make it easier to identify your baggage if it gets lost. Golf equipment can be expensive so you'll want to ensure that you follow all the tips to protect your golf clubs.
How To Add Golf Equipment to your Booking
Search for flights
Using the search box at the top of the page, fill in the departure and arrival destinations along with the dates you plan to travel, the number of passengers, and the cabin class you'd like to fly in. Then hit the 'Search Flights' button.

You'll then be displayed with all the available flights according to the information you entered in the search criteria. If you wish to fly with a particular airline then use the 'Airlines' drop-down tab to narrow down your search.

Once you've found the ideal flight for you 'Confirm Selection' and proceed to the next page.

Add Golf Equipment
You'll then need to fill in your passenger and contact details on this page. Scroll down to the 'Special Baggage' section and select 'View Special Baggage' options to find out all the extras you can add to your booking.

You'll then be able to see all the extra baggage you can add to your flight. Click the '+' button to add golf equipment to your booking. We advise that you weigh your golf equipment and select the weight option that best suits your golfing equipment.
Confirm your booking!
Once you've added Golf Equipment to your booking, head over to the payment section and pay the way you want. At Alternative Airlines we offer 40+ different payment options including Buy Now Pay Later options, cryptocurrencies and virtual wallets such as Apple Pay and Google Pay.

Once your booking has been confirmed, you'll receive your e-ticket via email - please note that in some cases it may take up to 24 hours for you to receive your e-ticket.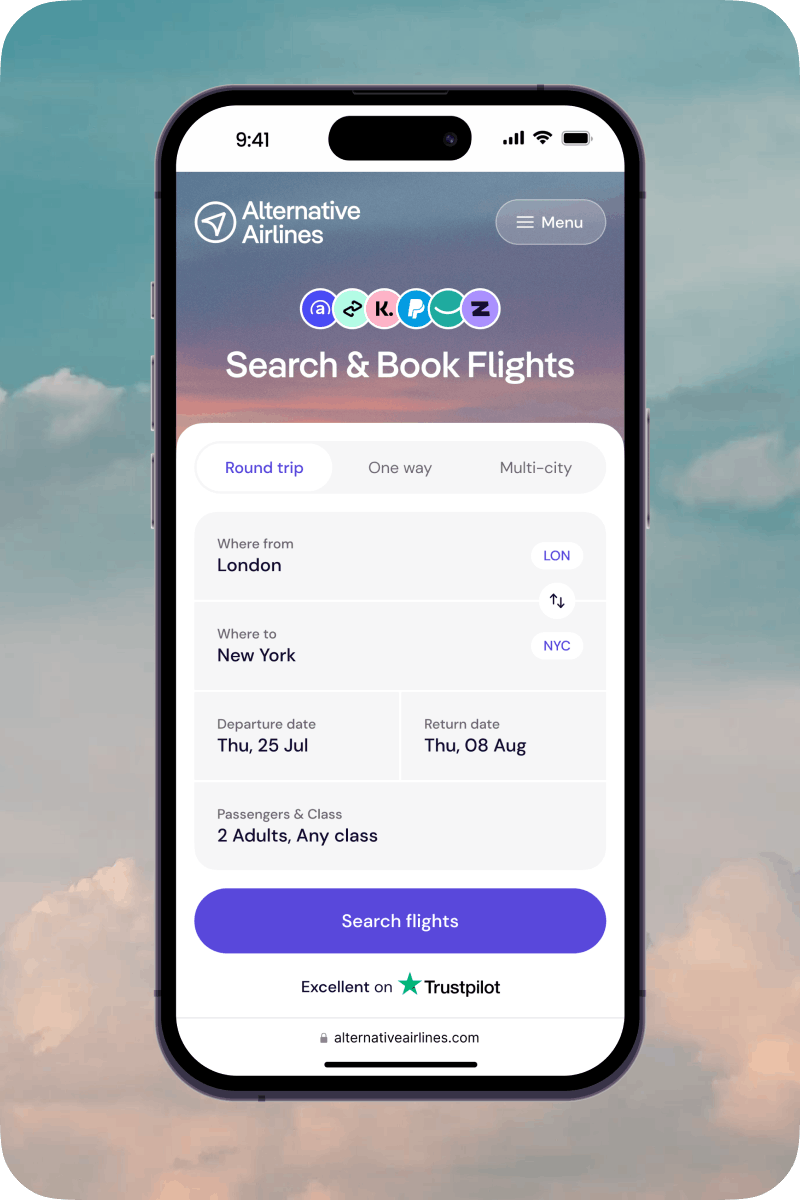 Book Flights and Add a Golf Equipment FAQs
How much is golf equipment baggage?
How to add golf equipment to my booking?
What is the maximum weight for Golf Equipment?