Search and Buy Via Air Flights
Let's fly!

Select your payment method to view total prices including any payment fees:
Buy
Via Air

Flights

Book ViaAir Flights Dire with Alternative Airlines
Make a ViaAir reservation and find some amazing deals with discounted ViaAir tickets at Alternative Airlines
---
ViaAir offers scheduled flights from West Virgina to Charlotte in North Carolina.
The airline flies to some destinations including: Arizona, West Virginia, Charlotte, Denver, Illinois, Texas, Farmingdale, Florida, Niagara Falls, North Carolina, Misouri, Oklahoma, St. Augustine, Myrtle Beach and Virginia,
ViaAir has Embraer EMB 120 Brasilia and Embraer ERJ 145EP/LR.
ViaAir was founded in 1997.
---
Austin, Texas
Beckley, West Virginia
Branson, Missouri
Charlotte, North Carolina
Chicago, Illinois
Dallas/Ft. Worth, Texas
Denver, Colorado
Houston, Texas
Lewisburg, West Virginia
Oklahoma City, Oklahoma
Orlando/Sanford, Florida
Parkersburg, West Virginia
Shenandoah, Virginia
St. Augustine, Florida
Steamboat, Colorado
Tucson, Arizona
---
News
15th January 2018
Discount carrier ViaAir plans to boost Austin presence, add flights
ViaAir will begin nonstop service from Austin to Oklahoma City, Okla.; and Tucson, Ariz.
The carrier already offers seasonal service from Austin to Branson, Mo., and Steamboat Springs, Colo.
An airline you've probably never heard of has big plans for Austin in 2018.
Florida-based ViaAir will begin nonstop service from Austin-Bergstrom International Airport to Oklahoma City, Okla., and Tucson, Ariz., on Jan. 18.
The discount carrier already offers seasonal service from Austin to Branson, Mo., and Steamboat Springs, Colo., operating out of the airport's South Terminal.
Other carriers that operate out of the South Terminal, at 10000 Logistics Lane, include Allegiant Air and Sun Country Airlines. All other carriers operate out of the airport's main terminal.
The two terminals are on the same property, but are not connected.
ViaAir plans to expand its presence in Austin, with some of its flight crews and maintenance operations eventually being based at Austin-Bergstrom International Airport, Matthew Macri, ViaAir's vice president of operations, said in the airline's announcement.
"Austin is an amazing, fast-growing city," Macri said. "We are thrilled to bring the convenience of direct flights to the markets of Tucson and Oklahoma City as the start of expanded service in the region. We will roll out additional cities throughout (2018) as we hope to be known as Austin's hometown airline."
Some other cities across the nation that ViaAir serves include Dallas, Houston, Charlotte, N.C., Chicago, Denver and Orlando.
ViaAir, which was founded in 1997, operates a fleet of aircraft that includes Embraer's 50-seat ERJ-145 and 30-seat EMB-120 models.
"ViaAir's continued growth, connecting two new nonstop destinations to Austin, is welcomed," Austin-Bergstrom International Airport executive director Jim Smith said. "These Oklahoma City and Tucson additions bring more options for customers and can ease new business and tourism connections for Central Texans."
ViaAir said it is teaming up with Embark Aviation to expand its Austin service, with Embark handling marketing, network planning, pricing and revenue management duties.
In addition to ViaAir, Delta Air Lines is also in expansion mode at Austin-Bergstrom International Airport. It was revealed this week that, starting in May, the airline will kick off nonstop flights to Cincinnati, Ohio.
December 2017
ViaAir: From Charter Airline to Scheduled Commercial Carrier
Based in a small town in the heart of rural West Virginia, charter airline ViaAir has undergone a stark transformation in its three years of operations, primarily due to its transition to a scheduled commercial carrier.
An offshoot of Cleveland-based charter airline Charter Air Transport, the airline initially flew a handful of scheduled routes from its base in Beckley, West Virginia and numerous charters on behalf of casinos and air tour companies. Since then, the airline has expanded, opening up hubs in cities outside of West Virginia across the country.
In the early days of its operation, the airline primarily flew Essential Air Service (EAS) flights across Appalachia, connecting cities with little to no regional air presence. The U.S. Government subsidizes these flights as a way to provide travel opportunities to those in remote areas. The airline made a name for itself as the airline of West Virginia, sponsoring events in local communities and connecting people to larger cities.
Via's operations were mostly centralized in West Virginia, serving the cities of Beckley, Parkersburg, and Lewisburg and connecting them to Charlotte in neighboring North Carolina. Outside of West Virginia, ViaAir served Farmingdale Republic Airport on Long Island, NY. From Farmingdale, the airline would fly casino charters to Atlantic City as well as air tour charters to Niagara Falls for its in-house "AirCruise" tour company.
The AirCruise flights to Niagara Falls were sold as a tour package, including round-trip transportation from New York City, breakfast on-board and a tour bus service upon arrival at Niagara Falls International Airport. The tour would take passengers to the attractions on both sides of the U.S./Canadian Border, returning to the airport in the evening to take passengers back to New York City.
In addition, the airline also maintained an EAS flight from Clarksburg to Baltimore. However, the route is now discontinued as the airline is pursuing other opportunities across the country. Its first non-EAS flight was from Charlotte to St. Augustine, targeting vacationers. West Virginian travelers could reach the Floridian city with a stop in Charlotte. All other Via flights were unscheduled charters.
The airline is known for its inexpensive fares. While it offers low introductory fares for its newest routes, some EAS routes were known to be less than $20 one-way. Even fares on the unsubsidized longer flights were still comparable to those of a low-cost carrier.
In the first two years of its operation, the only aircraft type in the Via fleet was the Embraer 120 Brasilia turboprop aircraft. These aircraft were operated by Via's parent airline, Charter Air Transport, doing business as ViaAir. These 30 seat aircraft were and still are, the backbone of Via's operations. It wasn't until 2015 when ViaAir upgraded to the larger and longer range Embraer 145 aircraft, its current workhorse.
Via currently has six Embraer 145 aircraft, all featuring its new paint scheme, which fly the high demand and longer routes for the airline. The airline also uses one of its aircraft as a sport's charter for the Jacksonville Jaguars football team during the football season. The Jaguars charter is one of Via's few remaining charters, as the airline is moving towards a solely scheduled commercial operation.
Moving away from the mixed charter and scheduled commercial operation that the airline started as to a mainly scheduled commercial carrier, the airline expanded westward. Currently, the airline has three hub cities: Charlotte, which serves the East Coast and Appalachia region; Austin, serving the Southwest, Midwest, and Rocky Mountain region; and Branson, serving airports in Texas, Illinois, and Colorado.
From Branson, Via operates to major cities and airports including Denver, Chicago-Midway, Dallas-Fort Worth, Houston-Hobby and its hub in Austin. Branson provides the airline with a centrally located connection point, while also bringing tourists to the popular vacation hub.
Via's Austin hub is the airline's most recent, switching from just two seasonal routes to announcing two new full-time routes to Oklahoma City and Tuscon which will begin next year. Recently, the airline also made it clear that it plans to base crews in Austin and plans to announce more destinations from the city next year.
The airline is continuing to expand, announcing new routes every few months from new and existing hubs. What was once a small charter airline operating a solely turboprop fleet is now a full-fledged scheduled commercial carrier operating from major airports across the country. Via, however, has not forgotten its roots, still flying the same EAS routes to and from West Virginia.
With three hubs in key locations around the country and options for an additional two Embraer 145 aircraft, the future is bright for ViaAir as they continue to grow and complete their transition from a charter airline to a scheduled commercial carrier.
---
---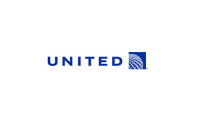 ---
Book Flights with ViaAir
Make a ViaAir reservation and find some amazing deals with discounted ViaAir tickets at Alternative Airlines. ViaAir flies to many destinations offering a cost effective and safe service to all its passengers. Let Alternative Airlines help find you cheap ViaAir tickets and make international and domestic flight reservations on ViaAir today.
Browse the most popular ViaAir flight routes to destinations worldwide. Alternative Airlines can help you make reservations on ViaAir for international flights to lots of destinations. Use the following list of routes to help you plan your next flight. Book ViaAir flights on Alternative Airlines to save big! Alternative Airlines is an online travel agency, specialising in booking lesser known airlines and remote destinations.
Alternative Airlines is an Online Travel Agency bonded by the International Air Transport Association (IATA). We specialise in finding the best available fares on the widest range of airlines and making them available to you online, with prices in the currency of your choice.
Alternative Airlines handles all your travel arrangements and payments, complete with ticketed confirmation. We do not direct you to other websites or service providers.
We help you through the process. This is what makes us Alternative Airlines.
Browse for flights, find some amazing deals, make a reservation and pay in the currency of your choice today with Alternative Airlines.
Let Alternative Airlines help find you the best prices and make international and domestic flight reservations with us today.
Join the Alternative Airlines Members Club and get £100.00 back on your 5th booking with Alternative Airlines. You will have insight to many benefits and exclusive deals on over 650 airlines. Click on the Members section on the Alternative Airlines website for more information and join today.
We are open every day from 8am until 8pm (UK local time).
How to pay
You can pay for your flights with Via Air in the currency and payment method of your choice when booking through Alternative Airlines.
We accept PayPal making flight purchases with Via Air easy and more secure for customers. PayPal is one of the leading forms of online payment, with more than 169 million accounts worldwide.