Travel to Cuba in October for the Fiesta de la Cultura Ibero Americana
Holidaymakers in search of a cultural break in the Caribbean may want to consider booking flights to Havana in time for the Fiesta de la Cultura Ibero Americana.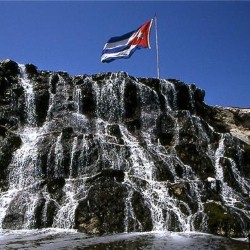 The event takes place during October and features a number of feast days on which jetsetters have the opportunity to listen to traditional music and learn about the history of the region.
As the gathering is held in Holguin, those who make the trip will also have the chance to enjoy the fantastic scenery.
There will be open air concerts throughout the fiesta, as well as displays of traditional Cuban dancing and re-enactments of the arrival of Christopher Columbus in 1492.
People who love a bit of retail therapy while they are on their break will have plenty to do as there are handicraft stalls where local artists and craftspeople sell their wares.
Those in the country in October may also want to take part in the Fiesta of Cubanism, which takes place in Bayamo and features clowns, costumes, parades, art exhibitions and film screenings.
Use Alternative Airlines to book your cheap flights to Havana