Abu Dhabi based airline, Etihad Airways has invested almost 100 Million US Dollars to increase its shareholding to just under 30% in the giant European low cost carrier, Air Berlin.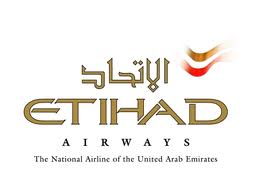 In the rapidly coagulating world of international aviation this move takes on an extra significance when it is seen in conjunction with Air Berlin's full entry into the British Airways dominated OneWorld alliance early in 2012. There it will also sit  alongside American Airlines, Cathay Pacific, Finnair, Iberia, Japan Airlines, LAN, Malév Hungarian Airlines, Mexicana, Qantas, Royal Jordanian and S7 Airlines. Since its launch in July 2003 Etihad has quietly amassed code-share partnerships with 31 airlines from around the world  and it would be a natural progression for it to continue on this path of partnering other airlines by eventually joining an alliance. The key question is which one ?
Close competitor, based in neighbouring Dubai, Emirates is currently not a member of any of the three global airline alliances – Oneworld, SkyTeam and Star Alliance - with the same true of Qatar Airways and Gulf Air. It has been suggested that once of these Middle Eastern giants makes the move then all will follow, but with three alliances available and four airlines needing to decide their preference, who joins what is still very much unclear.